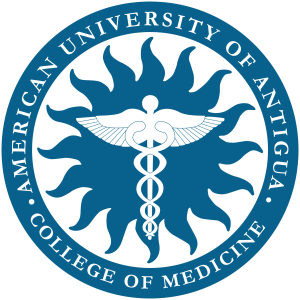 Since 2004, qualified students have chosen American University of Antigua (AUA) College of Medicine to pursue their dreams of getting their MD and become practicing physicians in the United States and Canada. AUA was founded by highly respected physicians and educators, who wanted to address the effects of the impending physician shortage, especially in primary care fields. AUA's founders were also focused on supporting underserved communities that may who may not have had the same opportunities as others to attend medical school.
AUA is a medical education institution that provides students with a strong medical education that allows them to pursue top residencies in the United States after graduating. In order to achieve this, AUA's curriculum is modeled after those utilized by some of the top schools in the United States. AUA students receive early hands-on clinical training and are able to pursue other educational opportunities to refine their skills and gain better insight on how to become compassionate, successful physicians.
Campus Technology and Facilities
AUA features a modern campus with the latest technological innovation, providing students and faculty with the most up-to-date educational software and hardware available to facilitate teaching and studying, as well as enhance student-faculty communication.  Each classroom has integrated learning systems designed for immersive, high-definition instruction for students both on-and off-campus. AUA students develop everyday skills needed for responsible practice and the ability and confidence to make life-or-death decisions in a supervised setting, preparing them for the challenges and expectations present when practicing medicine.
Admissions and Financial Aid
Understanding the stress and anxiety inherent in applying to medical school, AUA admissions personnel are always available to provide information on AUA's success rate and academic programs and answer questions about the university as a whole. Additionally, AUA hosts information seminars across the United States and Canada.
Concerning financial aid, AUA is proud to be one of only a select few Caribbean medical schools to be approved to participate in the William D. Ford Federal Direct Unsubsidized Stafford Loan and Federal Direct Graduate Plus loan programs. AUA is also approved by the Canadian Ministry of Education, which allows eligible students to receive Canadian financial aid, including federal loans, provincial loans, and federal grants. AUA is dedicated to providing students with an affordable education and financial aid personnel are available to help students find ways to finance their education.